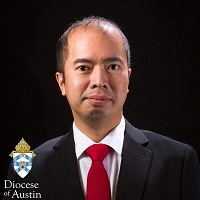 With as many advances as there are in medicine and science, it's easy to look to doctors for a cure and a fix to our suffering. It's easy to depend on them. And while doctors are important, helpful, and can provide life-saving treatments, everything is ultimately in God's hands. So today let us pray that we all may come to depend more on God through our suffering. 🙏🕊❤
Here is the link to the Litany of Trust: https://sistersoflife.org/wp-content/uploads/2019/07/Mobile-Litany-of-Trust.pdf.
Send me your prayer intentions in the Comment section below or email me at deaconphuc@saintalbert.org. God bless.